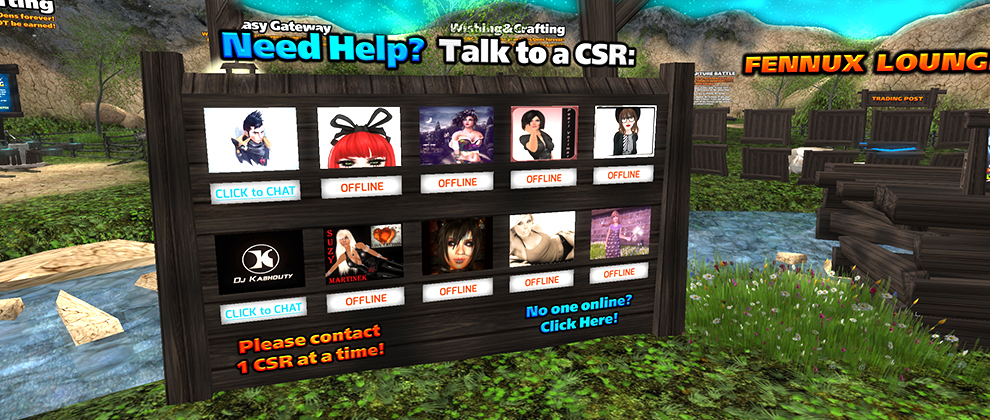 If you ever need a CSR (Customer Service Representative), please visit the Official Fennux Sim, and use our "CSR Board" at the landing point.
You will clearly see which CSRs are available by noticing the "Click to Chat" button underneath their profile image. If you see "Offline", it simply means they are not available to assist at this time.
From now on, the standard for getting help via a CSR is by visiting the Official Fennux Sim. If no one is online to help, you can click the bottom of the board to submit a ticket – which will be handled as soon as possible!

Thanks,
-Team Fennux