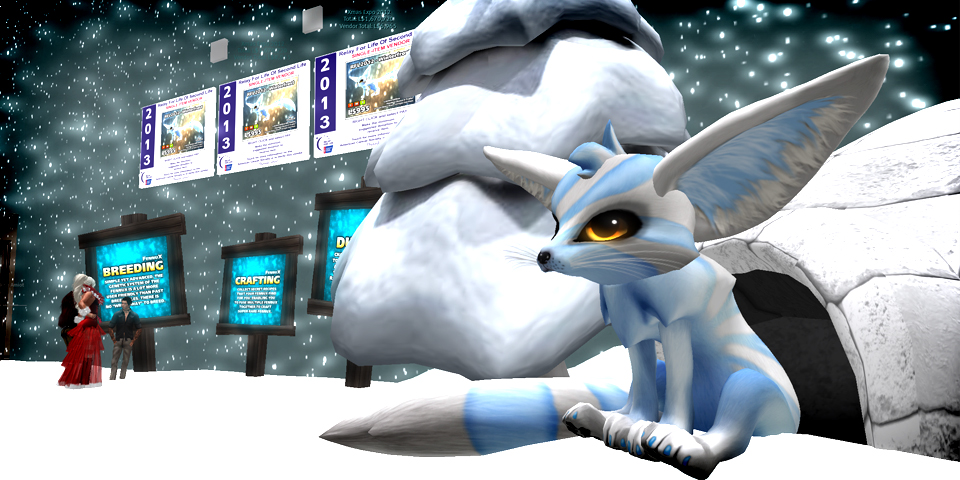 You can get a Winterfrost Limited Edition Fennux Den for only L$995 (100% OF THE PROCEEDS GO TO RELAY FOR LIFE / AMERICAN CANCER SOCIETY). All you have to do is visit either of these locations in-world and pay the "RFL Vendor".
LOCATION 1:
http://maps.secondlife.com/secondlife/Xmas%20Expo%203/99/162/22
LOCATION 2:
http://slurl.com/secondlife/Xmas%20Expo%205/67/181/21
This Limited Edition Fennux is the same as any other starter den, but has a limited edition coat that will not ever pass. The limited edition eyes (Candlelight), however, will be able to pass if paired properly. (Any other traits you manage to obtain will have a chance at passing on as well)
Thanks for supporting The Fennux and more importantly Relay For Life!
-Team Fennux