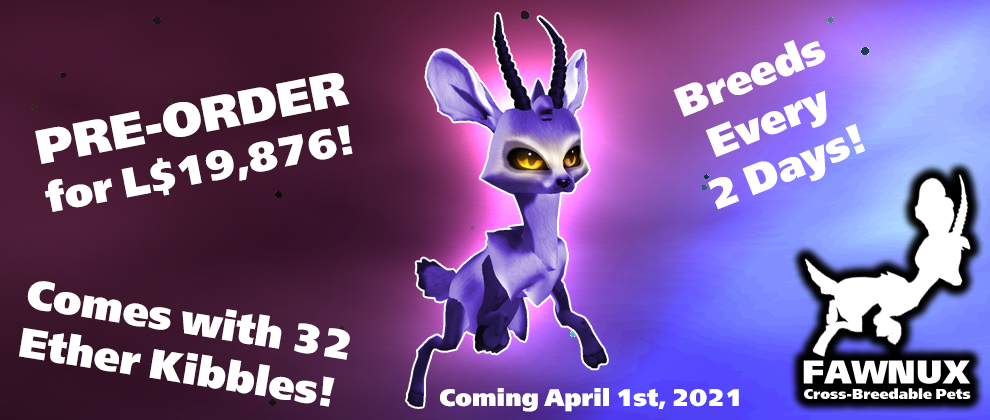 Hey folks! Ready for the latest and greatest breedable to hit the grid of SL?
Well look no further, because the Fennux and Fawns are ready to combine into the Fawnux. No, not like the joke last time – this is a cross-breedable pet that combines all of the beloved aspects of Fawns and pairs them with the heartwarming features of Fennux. This is totally real and please don't look at the date.
We won't be accepting pre-orders because this is not actually a real thing, but if it were it would be a guaranteed flop. Seriously, look at that guy above… no, just no. It's not happening. Leave it alone. If we're going to do another breedable it's not going to be piecing together existing content and trying to make it into something new.
Make sure to check out the actual LE we released though, you'll probably like that.
-Team Fennux